Altar Guild
This ministry is to care for the altar, vestments, vessels, and altar linens of the sanctuary. Altar Guild members prepare the sanctuary for services, and clean up afterwards. Members will frequently supervise the decoration of the sanctuary and are tasked with Easter Lily and Christmas Poinsettia placements as well.
Angel Ministry
The Angel Ministry was born out of empathy and compassion for those who are ill or suffering for whatever reason, for those who are experiencing hardships, and for those who are nearing the end of life.
The mission of this ministry is to gift angels and cards to individuals who are experiencing difficult times to help them know that someone cares about them. The goal of the ministry is that when looking at or touching the angel and reading the card, the individual will feel a sense of hope, comfort , and peace.
The Angel Ministry started as a personal ministry of Ellen and Alan Huth. The Huth's recently felt the need to expand the ministry to serve more individuals in our community, After much prayer, they decided to transfer their Angel Ministry to First United Methodist Church Brunswick where they could enlist the help of volunteers from the church and from the community.
Funding is essential for the Angel Ministry to exist. Each angel package costs approximately $3.00 to make. An angle package consists of a stand-up crocheted angel with an angel card packaged in a clear bag with a gold bow. FUMC Brunswick has established a fund to help finance the Angel Ministry. 100% of the funds will be used for angel packages. Your donations will be greatly appreciated as we can only gift as many as funds will allow.
If you are interested in volunteering with the Angel Ministry to help package and/or deliver angels, please contact Ellen Huth at ellenhuth@att.net or call the church office. If you would like to make a monetary donation please make sure to note in the memo angel ministry so that it can make it to the correct account.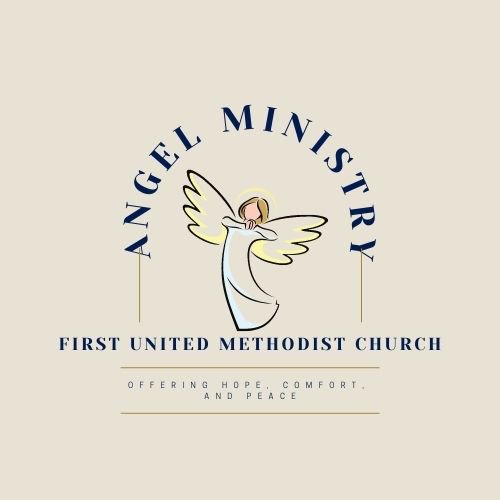 Bike Ministry
Our bike ministry meets on Monday nights at 5 PM to clean, work on, and fix bikes that have been donated to the ministry. Once the bikes have been fixed the are donated to various organizations for kids who do not have a bike, homeless people in the area that need a form of transportation, and the like. In November 2018, around 80 bikes were given to toys for tots from this ministry!
Card Ministry
The Card Ministry at First UMC writes cards each week to people that are on our prayer concerns list. If you have a way with words, have a spiritual gift of encouraging words, and/or just like to write letters this ministry is for you. Please join our team and help us love on some of those that may need it the most.
Choir
The choir at First UMC, under the direction of our choir director Laurie Frank, is one our treasures that we love to share every Sunday morning. Practices are typically every Wednesday night at 6:30 PM. Sunday mornings they gather at 10:30 AM to warm up, dress, and prepare for the Sunday service. There is always room for more in the choir and what a joyful sound we are sure you will help make when you join in.
Children's Church
Children's church is designed to provide an engaging worship experience for Preschool (3 and 4-year-old) and Elementary (Kindergarten- 3rd grade) aged children. Before the 10:30 service children will be checked in to Children's Church. The goals of Children's church are to provide children with the opportunity to praise and worship through singing scripture-based music, the formation of spiritual friendships, and the learning of God's word.
To be in the loop about all things children's ministry please make sure to sign up for our email list by filling out the form below.
*Every person who works with children at First UMC has had a background check (Safe Sanctuary compliant) and has a deep desire to share God's love with children.
Environmental TaskForce
Our Environmental Taskforce meets once a month to discuss, plan, and implement ways that our church, congregation, and community can be more environmentally friendly. If you have a passion or heart for the environment and want to be involved or learn how you can easily do more then join us! Meetings are announced in the bulletin and newsletter!
We are a Precious Plastic Community Ally (learn more at ww.preciousplastic.com), "Green Team" with Georgia Interfaith Power and Light, and supporter of Keep Golden Isles Beautiful!.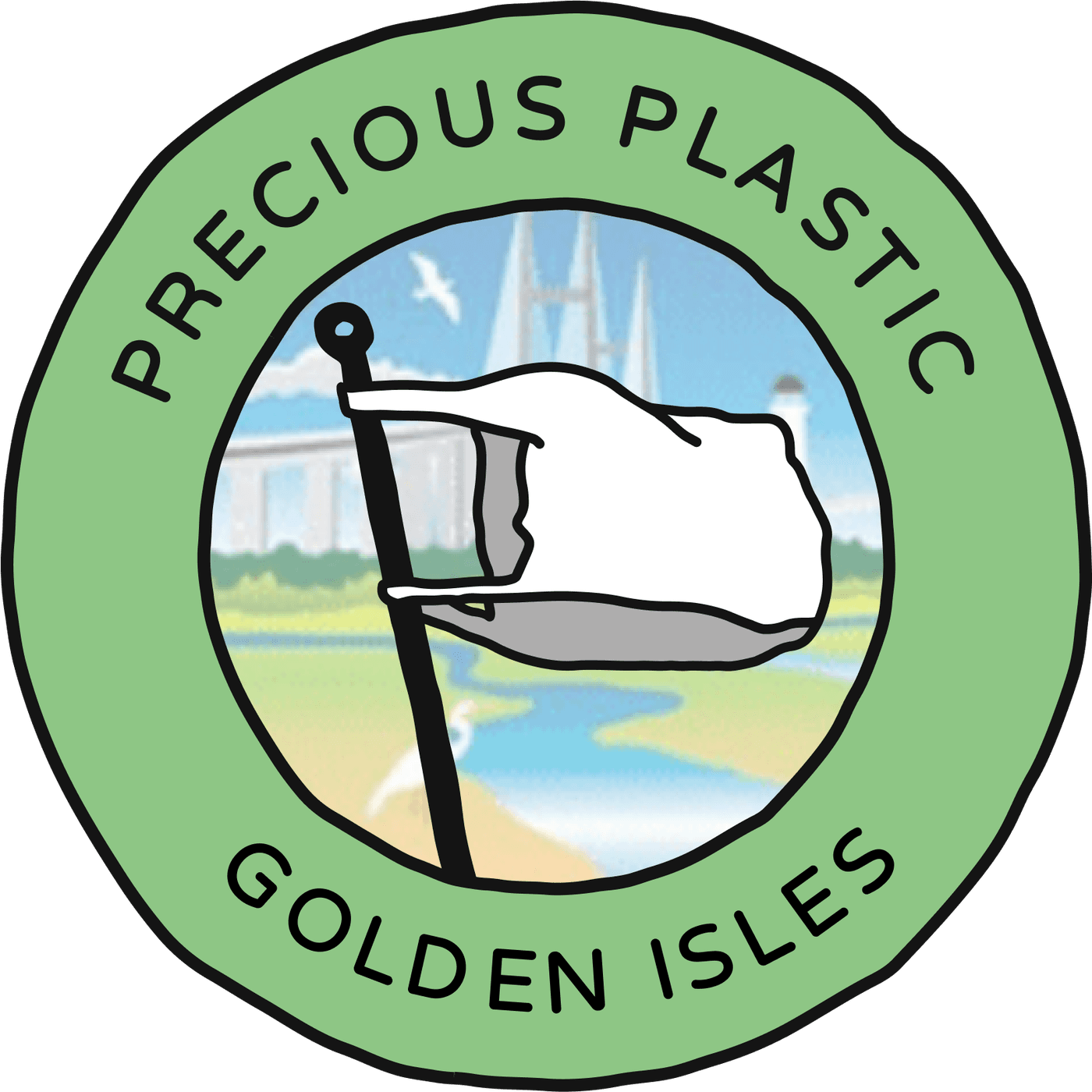 Greeter
Greeters are the wonderful people who you see outside the sanctuary with the ushers on Sunday morning. They pass out bulletins, offer a smile, and greet everyone as they arrive for the service.
Manna House
The Manna House is a soup kitchen in the Brunswick area that is open 7 days a week for lunch and is managed by volunteers who serve thousands of free meals every month. Every 3rd Friday of the month we have a crew that cooks for people who arrive at the Manna House. We would love to have you join our crew to help serve cook and serve food.
We get there shortly after 9 am to prepare and cook the meal. Lunch serving begins at 11:30 and continues till 1 pm. Afterwards we clean up to make it all ready for the next day. Many of our volunteers come only for part of the morning, either to help prepare or to serve. For cleanup we let the men do the mopping and the women clean the kitchen and the tables.
Nursery
At First UMC we offer both a baby (newborn to 18 months) and toddler nursery (18 months – 3 years) during all worship services and church wide events. Our paid and volunteer staff, offer a kind, friendly and caring atmosphere for your children. Parents sign their child in and are given a pager in case their child needs them.
*Every person who works with children at First UMC has had a background check (Safe Sanctuary compliant) and has a deep desire to share God's love with children.
Security Team
Our security team is in charge of making sure all is well during our main church service.
Sunday School
We offer Sunday School options for all ages Sunday mornings from 9:30 AM - 10:30 AM. If you need assistance finding a group to join fill out a contact us form or ask anyone on staff and we would be glad to help.
Special Needs Ministry
We are excited to announce that we are ready to offer a Sunday morning ministry to older children and adults with Special Needs and their families.
We invite you to be with us for worship, fellowship, and study from 9:30 until 11:30.
While your family may worship at any service, we are designing this special ministry around the 10:30 worship service. It will last from 9:30-11:30.
There are several options for you to choose from based on your needs, wishes, and desires:
Option 1: Our staff and volunteers will be in a designated room (a classroom in our Educational Wing) a little before 9:30. If someone does not feel comfortable in the sanctuary, they may come to the room while parents/grandparents/caregivers can attend the 10:30 service. Following the service, you are invited to enjoy some coffee.
Option 2: Those who have special needs may attend the first part of the 10:00 service and then be dismissed to join the leaders and others who may be in the classroom already. There will be an opportunity for learning Bible stories and sharing the love of God. Hopefully, in time, we will get those who wish to sing or to perform prepared to bless the congregation with special music occasionally.
Option 3: Those with special needs can fully attend any service and then be in the classroom when not in the sanctuary. We do like to use lay people to read the scriptures or to serve as acolytes and/or ushers, so if you or your child would like to volunteer to help us lead worship, we will be happy to make that happen. Just let us know!
Our Sunday morning classroom will be staffed by trained leaders from Brightstar Care under the guidance of Kelly Trowbridge and Mary Anna Morrison with volunteers from First United Methodist Church.
Additionally, beginning in August, Brightstar will be offering a Tuesday and Thursday program at the church for adults with special needs. For more information on that program, please email kelly.trowbridge@brighstarcare.com or maryanna.morrison@brighstarcare.com or call them at 912.638.0638.
For the past few years, we have been delighted to host those who participate with the Penguin Project, REACH, and SOAR. We look forward to this new partnership with the Special Needs Community. We understand that many are already connected to other local congregations. While we do not intend to try to draw anyone away from their congregations, we do want all to know that they are welcome and that there is a place for worship, study, fellowship, and service here.
The Cavalry
The Cavalry is our youth program for youth 6th - 12th grade. Throughout the week we meet on Sunday mornings from 9:30 - 10:15 AM for Sunday School, there is a light breakfast provided in the welcome center. On Wednesday evenings we meet from 6 - 7 PM, feel free to join the church for Wednesday night supper at 5:30 in the fellowship hall, fellowship and a deeper dive into a Bible study.
We would love to have an adult volunteer at each of these meet ups. The only qualifications needed for this is a background check and a love for Jesus. If you are interested please reach out to Alexandria, our Director of youth ministries!
United Methodist Men
The United Methodist Men meet just about every third Saturday for breakfast. After breakfast and short meeting they complete various projects around the church. Throughout the year the UMM will help the church look great as well as man fundraisers for various other ministries.
United Methodist Women
At First UMC we hold our United Methodist Women circles close to our hearts. We have 4 different groups of women that meet monthly at various days and times. These groups gather to fellowship, study, and love on the community. There is always a gathering of supplies for various projects by these women. All women are welcome to join a circle to get involved! Please click the button below to gain access to more information about the four different circles and the ways our UMW have been involved with various ministries in the past.
Usher
Our ushers here at First UMC take care of many things throughout the main church service. They pass out bulletins, greet people as they arrive, handle the offering, help you to a seat, and assist with communion among many other things.
Vacation Bible School
Vacation Bible School is an exciting summer tradition at First UMC that takes place in the summer. You don't want to miss this opportunity to grow spiritually, worship and make new friends in at VBS!
*Every person who works with children at First UMC has had a background check and has a deep desire to share God's love with children.
Wednesday Night Supper Teams
Wednesday nights during the school year we have weekly dinners open to the community to have dinner for $6 a plate. Dinners are prepped and cooked by a rotation of teams that work along side Marianna and Barry Cooper to make the delicious dinners we share who comes on Wednesdays. We would love to have you join a team and help create some delicious food!
If you would like to come to a Wednesday dinner, we ask that you send in a reservation to us by the Monday prior to the Wednesday you would like to join us. This will help ensure we have enough food for everyone.
Youth Adult Volunteer
In today's time the youth have many points of stress in their every day life. Being a youth volunteer gives a chance to offer the youth who come to youth events someone who is there for them to support them and assist with wading through life. You do not need a degree or a special certification to be present for someone and you don't always have to know what to say. Your presence means the most and by being there it shows that you care and that can mean the world to many of the youth in our group. We would love to have you join us sometime!