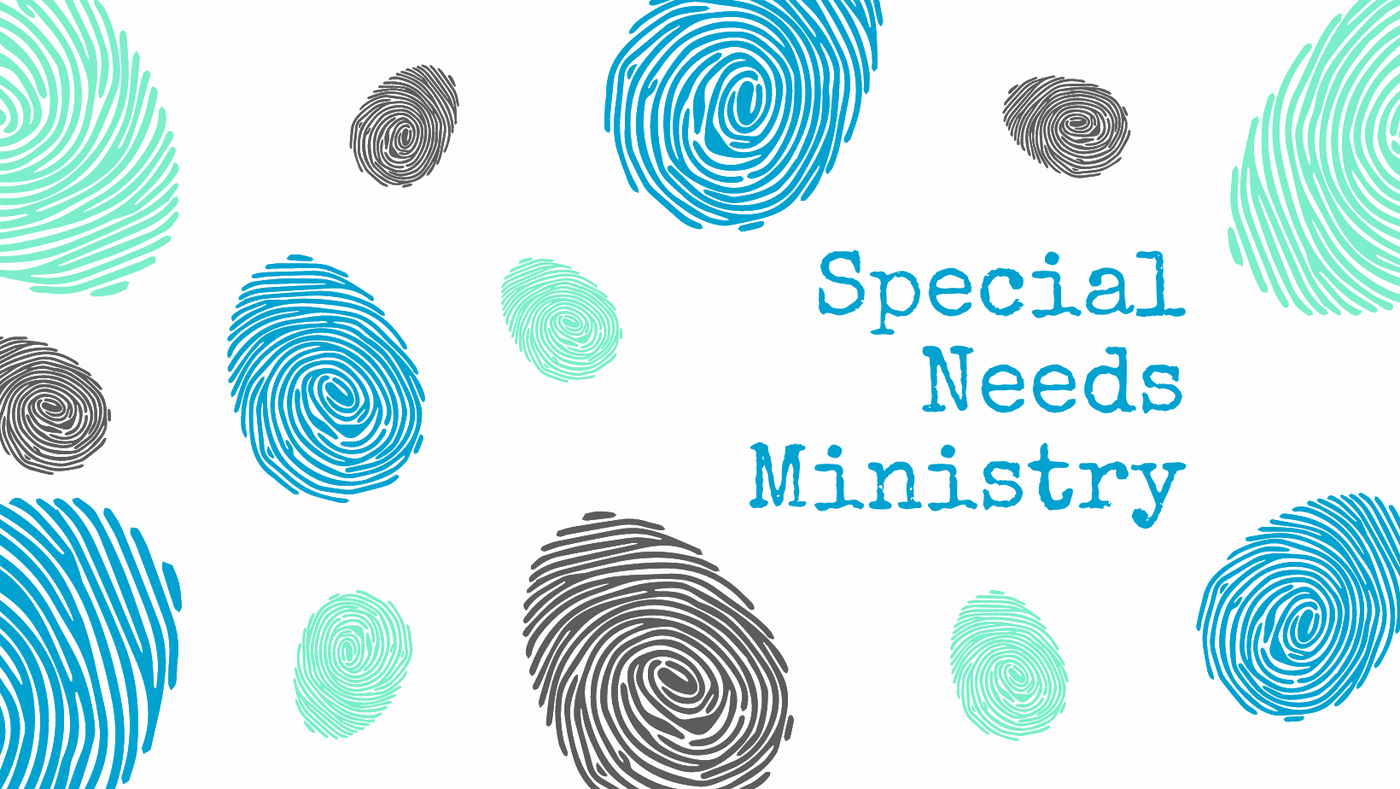 We are excited to announce that we are ready to offer a Sunday morning ministry to older children and adults with Special Needs and their families.
Beginning Sunday July 11, we invite you to be with us for worship, fellowship, and study from 8:30 - 11:30.
Let me be clear, anyone and everyone is welcome to attend any of our worship services at First United Methodist Church (8:30 or 10:30). We are all children of God and everyone is invited to participate fully. Our worship services currently are designed to last about 45 minutes, and we pray that they are spiritually enriching and fulfilling to all. However, we realize that 45 minutes is a long time for some, so we are adding programs so particular needs can be addressed and parents/grandparents/caregivers can have an opportunity to worship God freely and comfortably.
Again, while your family may worship at any service, we are designing this special ministry around the Sunday school hour and 10:30 worship service.
There are several options for you to choose from based on your needs, wishes, and desires:
Option 1: Our staff and volunteers will be in a designated room (a classroom in our Educational Wing) a little before 9:30. If someone does not feel comfortable in the sanctuary, they may come to the room while parents/grandparents/caregivers can attend the 10:30 service. Following the service, you are invited to enjoy some coffee.
Option 2: Those who have special needs may attend the first part of the 10:30 service and then be dismissed to join the leaders and others who may be in the classroom already. There will be an opportunity for learning Bible stories and sharing the love of God. Hopefully, in time, we will get those who wish to sing or to perform prepared to bless the congregation with special music occasionally.
Option 3: Those with special needs can fully attend any service and then be in the classroom when not in the sanctuary. We do like to use lay people to read the scriptures or to serve as acolytes and/or ushers, so if you or your child would like to volunteer to help us lead worship, we will be happy to make that happen. Just let us know!
Our Sunday morning classroom will be staffed by trained leaders from Brightstar Care under the guidance of Kelly Trowbridge and Mary Anna Morrison with volunteers from First United Methodist Church.
Additionally, beginning in August, Brightstar will be offering a Tuesday and Thursday program at the church for adults with special needs. For more information on that program, please email kelly.trowbridge@brighstarcare.com or maryanna.morrison@brighstarcare.com or call them at 912.638.0638.
For the past few years, we have been delighted to host those who participate with the Penguin Project, REACH, and SOAR. We look forward to this new partnership with the Special Needs Community. We understand that many are already connected to other local congregations. While we do not intend to try to draw anyone away from their congregations, we do want all to know that they are welcome and that there is a place for worship, study, fellowship, and service here.
If you do plan to be with us on July 11, we will appreciate your letting us know by emailing me at wright@fumcbrunswick.com.
Please do not hesitate to reach out to me if you have questions or requests. My cell is 912.506.7204.
Blessings on you!
Wright Culpepper, co pastor
PS. If you wish to volunteer, please let me know. We will be happy to have anyone to live out their faith in this very special way.