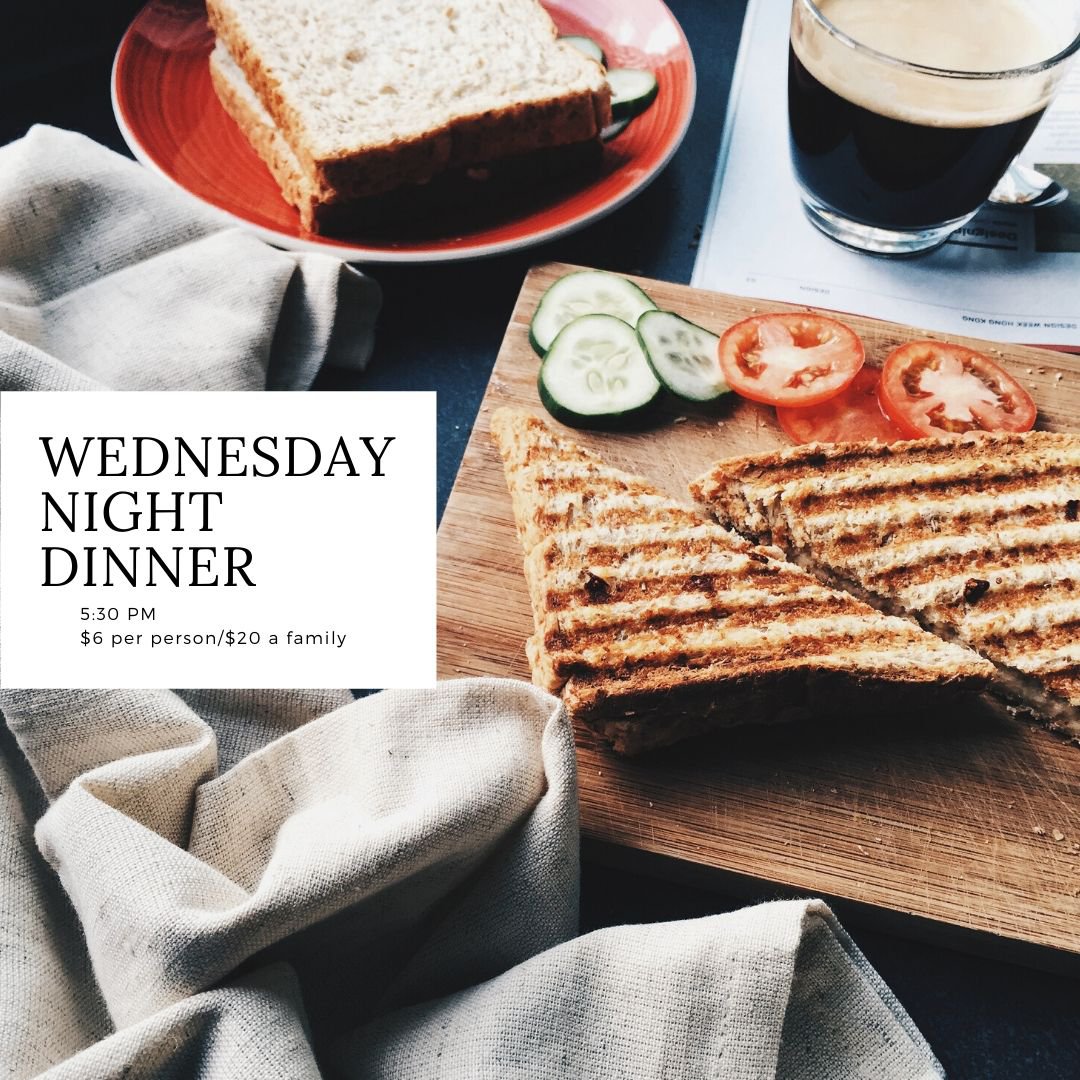 Wednesday suppers are BACK this Fall (beginning October 6th), join us for supper in the Fellowship Hall! Dinner is $6/person or $20/family of 4 or more. Afterwards, we are offering a Bible Study led by Tab Miller for anyone wishing to join. Childcare is provided as well! See the cards below for dinner reservations and the calendar to see what is on the menu for each Wednesday. We hope to see you at dinner!
The Academy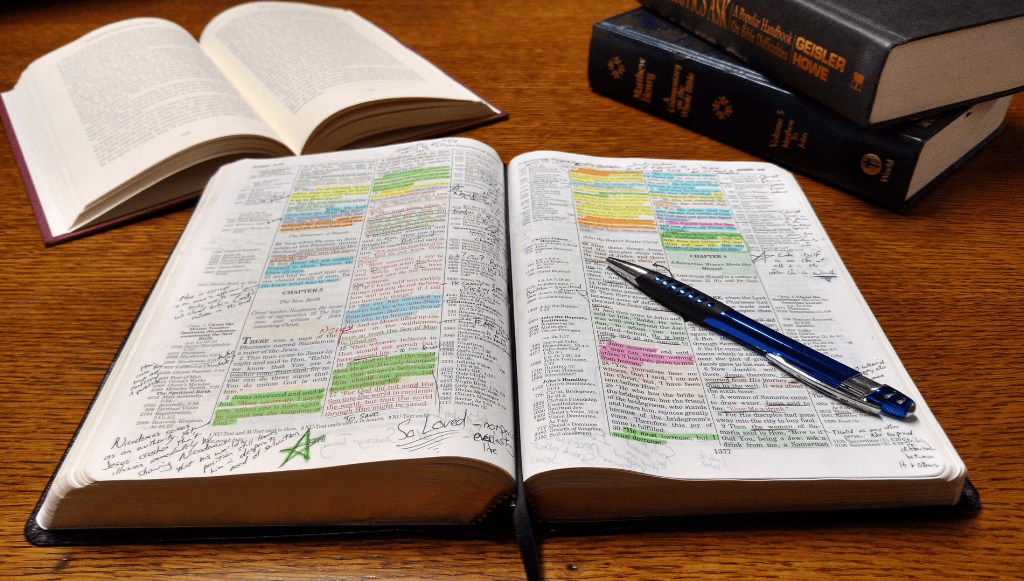 This fall we have one study offered each month to dive into and get involved in on Wednesday nights!
For October we have...
Hey, What's the Big Idea?
Led by Tab Miller
Exploring big ideas of Scripture to better understand the Bible and experience faith.
Week One: Redemption: Exploring God's goodness from Creation to New Creation
Week Two: Covenant: Rediscovering who God always intended us to be.
Week Three: Tabernacle: Finding the presence of God in the midst of his people.
Week Four: Mission: How to not only go to church but become part of it.
For November we have...
Ecclesiastes (Briefly)
Led by Bill Culpepper
Come learn about this odd book - Is it poetry? Wisdom? Anti-wisdom? Was the author okay when he wrote it?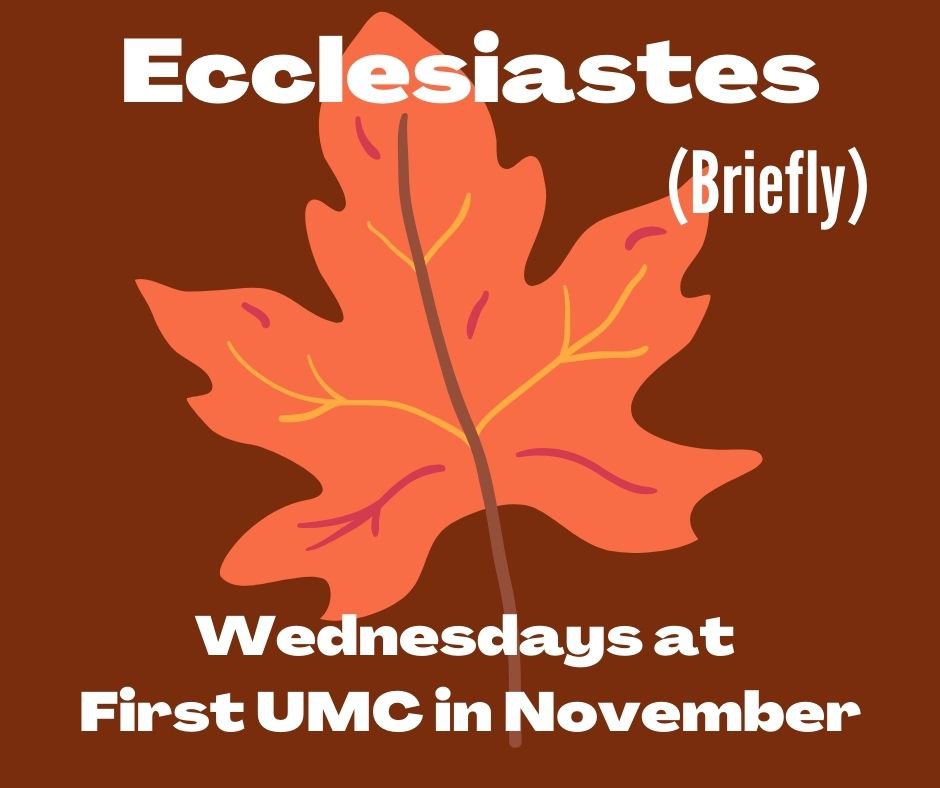 First Friends
First Friends is our weekly after school program for Elementary children! We are aiming to start this up on October 20th!
Wednesday programming provides a midweek opportunity for children and volunteers to come together for fellowship, fun, and Bible teaching. Children are picked up from school by volunteers and brought to First UMC where they are provided time to work on homework, enjoy a snack, and activities related to the Bible lesson. Following First Friends, a family night supper is provided for a minimal charge. Families are encouraged to stay for further fellowship.
*If you would like your child to be involved please make sure to fill out the First Friends information packet (link below) and have it turned in to Alexandria.
This information packet is a MUST before your child can participate.